FRAMES WIN GAMES 
LOWEST SYSTEM LATENCY, HIGHEST FPS
Competitive games like Call of Duty: Warzone, Fortnite, and Rainbow Six Siege demand maximum frame rates and the lowest system latency. Get the competitive edge you need at sub-25 milliseconds (ms) with NVIDIA Reflex and 144+ frames per second (FPS) powered by GeForce RTX. Best responsiveness. Unbeatable performance. Frames Win Games.eries GPUs deliver the ultimate performance for gamers and creators. They're powered by Ampere—NVIDIA's 2nd gen RTX architecture— with new RT Cores, Tensor Cores, and streaming multiprocessors for the most realistic ray-traced graphics and cutting-edge AI features.
HIGH FPS, LOW LATENCY GAMING
NVIDIA REFLEX
LOW LATENCY MODE
NVIDIA Reflex delivers the ultimate competitive advantage through a revolutionary suite of technologies to optimize system latency for esports games. Acquire targets faster. React quicker. Increase aim precision.
BEST RESPONSIVENESS
25ms SYSTEM LATENCY
You need the best performance to win in First-Person Shooters and Battle Royale games like Fortnite, Apex Legends, and Rainbow Six Siege. Achieve sub-25ms system latency with NVIDIA Reflex and GeForce GPUs.
UNBEATABLE PERFORMANCE
144+FPS GAMING
A faster graphics card delivers higher frame rates that let you see things earlier and give you a better chance of hitting targets. That is why players with better graphics cards average higher Kill/Death (KD) ratios. NVIDIA GeForce GPUs deliver the highest FPS for competitive games.
COMPETE TEAR-FREE
NVIDIA G-SYNC® displays are made to compete, with smooth, tear-free high refresh rates up to 360 Hz. With exceptional responsiveness, built-in esports mode, Reflex Latency Analyzer, and stunning image quality, NVIDIA G-SYNC® displays will change the way you look at competitive gaming.
BATTLE HARDWARE
Equip yourself for the most challenging gaming with GeForce
Helix
Premium performance without
the price tag.
  AMD Ryzen or Intel i5/i7 CPUs
  Up to 8 cores, and 16 threads
  Up to 1 Graphics card(s)
  Up to 16GB 3200MHz RAM
  Midi Tower (ATX)
From £1062 or £32.35 p/month
Pandora
The most powerful compact PC
on the planet.
  AMD Ryzen or Intel i5/i7 CPUs
  Up to 16 cores, and 32 threads
  Up to 1 Graphics card(s)
  Up to 32GB 3200MHz RAM
  Cube (Mini ITX)
From £1182 or £36.00 p/month
Ballista
Super-stylish, tonnes of customisation and jaw-dropping performance.
  AMD Ryzen or Intel i5/i7/i9 CPUs
  Up to 16 cores, and 32 threads
  Up to 2 Graphics card(s)
  Up to 128GB 3200MHz RAM
  Midi Tower (ATX)
From £1332 or £40.57 p/month
Mech-15
Enthusiast-grade Thin & Light
Mech-17
Ultra Slim Ultra Powerful
Stratos-17
Top-end Desktop Replacement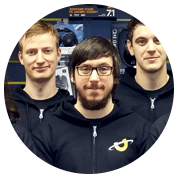 The world's longest tech warranty. As standard.
Our systems ship with our famous 10 Years limited warranty as standard. That's 21 months parts cover, 10 years of free labour and a lifetime of free technical support.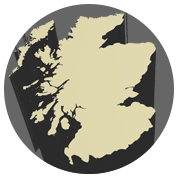 Expert craftsmanship.
Legendary support.
With the most advanced systems in the world, comes world-class multi-award winning engineering and support from our in-house team of experts in Kilmarnock, Scotland.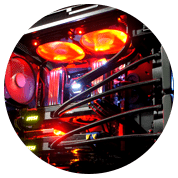 Uncompromising quality
and attention to detail.
Our systems are built with only the highest grade, hand-picked components and rigorously stress tested for up to 72 hours to ensure maximium performance & reliability.