Octane Render
Octane Render is the world's first and fastest GPU-accelerated, unbiased, physically correct rend erer. What does that mean? It means that Octane uses the graphics card in your computer to render photo-realistic images super fast. With Octane's parallel compute capabilities, you can create stunning works in a fraction of the time.
More GPUs = more power = more productive.
We recommend our Sonox G4 workstation, which can host up to 4 GPUs for maximum rendering performance, and minimum rendering times. Configure yours here.
Accelerate performance with CUDA GPUs.
Octane uses CUDA to render your images, so NVIDIA graphics cards are the only option to render with Octane. We recommend using GeForce RTX graphics cards for Octane, as they give the best performance and at the lowest price.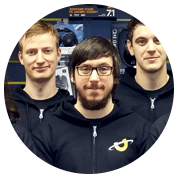 The world's longest tech warranty. As standard.
Our systems ship with our famous 10 Years limited warranty as standard. That's 21 months parts cover, 10 years of free labour and a lifetime of free technical support.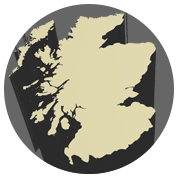 Expert craftsmanship.
Legendary support.
With the most advanced systems in the world, comes world-class multi-award winning engineering and support from our in-house team of experts in Kilmarnock, Scotland.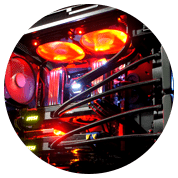 Uncompromising quality
and attention to detail.
Our systems are built with only the highest grade, hand-picked components and rigorously stress tested for up to 72 hours to ensure maximium performance & reliability.