Utopia X Skelp

We've teamed up with our friends over at Kingston Fury to sponsor Skelp esports. This Scottish esports organization are creating waves in our industry through games such as Call of Duty, Rocket League, Valorant and Rainbow Six: Siege. Skelp are also helping promote grassroots esports in Scotland and further afield which we think is awesome!
Kingston FURY™ Beast DDR5 Memory.
Unleashing DDR5 performance.
Looking for something different? Explore our range customs PCs and laptops
Helix
Premium performance without
the price tag.
  AMD Ryzen or Intel i5/i7 CPUs
  Up to 8 cores, and 16 threads
  Up to 1 Graphics card(s)
  Up to 16GB 3200MHz RAM
  Midi Tower (ATX)
From £1062 or £32.35 p/month
Ballista
Super-stylish, tonnes of customisation and jaw-dropping performance.
  AMD Ryzen or Intel i5/i7/i9 CPUs
  Up to 16 cores, and 32 threads
  Up to 2 Graphics card(s)
  Up to 128GB 3200MHz RAM
  Midi Tower (ATX)
From £1332 or £40.57 p/month
Mech-15
Enthusiast-grade Thin & Light
Mech-17
Ultra Slim Ultra Powerful
Stratos-17
Top-end Desktop Replacement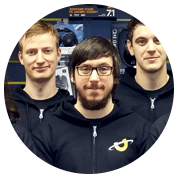 The world's longest tech warranty. As standard.
Our systems ship with our famous 10 Years limited warranty as standard. That's 21 months parts cover, 10 years of free labour and a lifetime of free technical support.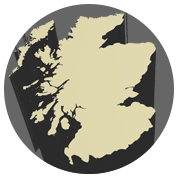 Expert craftsmanship.
Legendary support.
With the most advanced systems in the world, comes world-class multi-award winning engineering and support from our in-house team of experts in Kilmarnock, Scotland.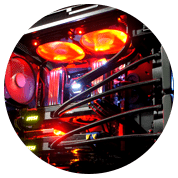 Uncompromising quality
and attention to detail.
Our systems are built with only the highest grade, hand-picked components and rigorously stress tested for up to 72 hours to ensure maximium performance & reliability.