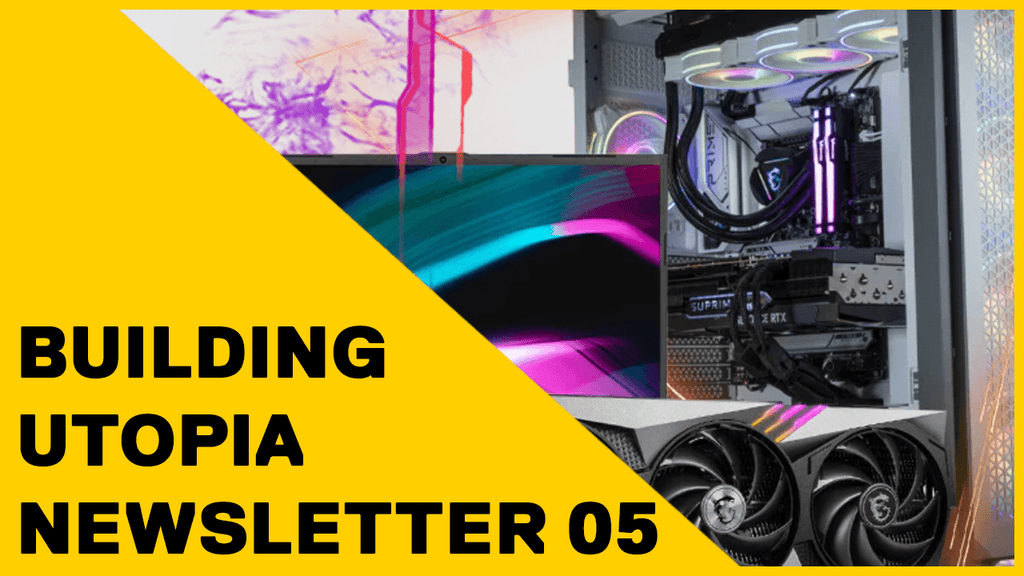 Building Utopia | Weekly Newsletter | 30 Dec 2022

Craig Hume - MD @ Utopia
Published -
Hey Friends,
This week I've been playing with ChatGPT (linked below). It's an incredible AI-powered chatbot that uses natural language processing (NLP) to generate human-like responses to almost any input. It was developed by OpenAI and trained on a huge dataset of human conversations. This allows ChatGPT to understand and respond to virtually any question you can ask. Want to know how to write a contract, or perhaps write a tweet for you or even write a short story based on topics and characters you give it...it can do it all.
I was asked recently by a client to provide an overview of two tech platforms. I spent around 1 hour pulling together the content for the requested short call. In 30 seconds, ChatGPT had come to an almost identical set of conclusions. AI tools like this, when linked to skilled, knowledgeable workers, has the potential not only to disrupt how we work, but allow talented teams to 10x their output. The future just got a little closer.
Slàinte mhaith,
Craig - MD @ Utopia
🤖 Tech Highlight of the Week
ChatGPT - the AI powered chatbot that is the best vitual assistant I've ever tried. I'm very much looking forward to seeing how this progresses.
🎮 We're Playing this week
Sean - Utopia Customer Care Specialist - High on Life - Absurd FPS from the creator of Rick & Morty with talking guns. Surprisingly a very well-made game with some interesting mechanics.
New Year, new PC? We've got you covered with a great range including our all new Chroma. Check out the amazing landing page for this PC created by the team at Utopia!
Utopia Chroma
📖 From My Bookshelf This Week
Sean - Utopia Customer Service Specialist- Not a book but a film - Avatar: The Way of Water - Visually spectacular, long af.
💬 Quote of the week
"If you're a CEO and your employees aren't performing, that's on you. Solving it comes down to 3 things:
1. Take the blame
2. Communicate better
3. Tell them they're not executing at the level you're hoping for. Then ask, "What can I do to help?""
Then actually start helping.
- Gary Vee