We're powered by great people.
It's always nice to put a face to the name, so here's our lovely experts who will be guiding you through your Utopia journey when you join the family. If you're not sold on our beautiful faces, then let our award-winning 5-Star Personalised Customer Care do the talking.
Craig Hume
Managing Director
Barry Kennedy
Purchasing Executive
David Skehill
Trainee Technician
Marc Robson
Trainee Technician
Robert Cunningham
Head System Engineer
Kaz Hume
Finance Director
Ryan Brown
Marketing Executive
Sean Robertson
Client Care Specialist
Campbell Anderson
B2B Engineer
Robbie Slavin
Trainee System Builder
Our Utopian philosophy. It's what makes us tick.
Disrupt convention. Being different is awesome.

Deliver happiness every day.

Embrace your passion and enjoy the ride.

Start something that needs to be started.

Be creative and open minded. Always.

Help make sense of state of the art computing.

Honesty in everything we do.
We love numbers (even if they're not all too important).
550
TeraBytes of storage installed each month.
25
Years of experience building bespoke PCs.
900
Hours of stress testing each month.
1600
Hours of gaming done by our team each month.
540
Cups of coffee drank each month.
180
Slices of pizza eaten each month.
192
Hours of music streamed on Spotify each month.
Stay in the loop!
Read our Blog / Newsletter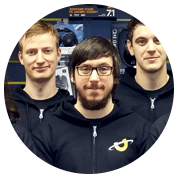 The world's longest tech warranty. As standard.
Our systems ship with our famous 10 Years limited warranty as standard. That's 21 months parts cover, 10 years of free labour and a lifetime of free technical support.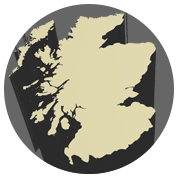 Expert craftsmanship.
Legendary support.
With the most advanced systems in the world, comes world-class multi-award winning engineering and support from our in-house team of experts in Kilmarnock, Scotland.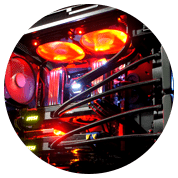 Uncompromising quality
and attention to detail.
Our systems are built with only the highest grade, hand-picked components and rigorously stress tested for up to 72 hours to ensure maximium performance & reliability.