Enter the cost of the computer you'd like to buy below, and we'll show you your finance options.
Months
£43.21 per month
APR: %
Deposit: £200.00
Total: £1137.12
Interest: £137.12
Months
£30.75 per month
APR: %
Deposit: £200.00
Total: £1206.91
Interest: £206.91
Months
£43.21 per month
APR: %
Deposit: £200.00
Total: £1137.12
Interest: £137.12
Months
£80.46 per month
APR: %
Deposit: £200.00
Total: £1065.69
Interest: £65.69
*All finance amounts are provided as an estimate only. Please proceed to Deko pay for an exact quote.*
Add your product(s) to the basket.
Choose Finance at checkout and follow the online application process.
If approved, sit back and wait for your delivery.
To apply for finance you must meet the following criteria:
You must be over 18 and employed at least 16 hours per week
You must have a good credit history with no late payments, debt relief orders, CCJs, IVAs or bankruptcies
You must be a permanent UK resident and must be able to supply a UK address history for the last 3 years
Applications from students (unless employed at least 16 hours per week), unemployed and unemployed single house persons will not be considered.
Terms & conditions
Please be aware that finance options are a form of credit. If you fail to maintain your payments, your lender could ask a debt collector to contact you or commence legal action to recover the money you owe. A poor repayment record will affect your credit file. Lender Arrangements All of Deko's lenders hold the required authorisation and permissions to provide you with credit. They need to meet high responsible lending standards, so you can rest assured that your application will be considered fairly and responsibly. Whichever lender Deko introduces you to, Deko may receive a commission from them (either a fixed fee or a fixed percentage of the amount you borrow). The lenders Deko works with pay commission at different rates, but the commission received does not influence the interest rate you pay. You will be offered the best rate available from Deko's partner lenders, based on the lenders' decision policies. You have the right to know the amount of commission paid in relation to your application - if you'd like this, you can ask Deko's customer support team on support@dekopay.com or by phone on 0800 294 5891.
Consumer finance with Utopia Computers is organised and administered jointly by Utopia Computers Limited, Deko and Omni Capital Retail Finance Limited.
Finance packages are applicable on any Utopia Computers bespoke computers over £299.95 including VAT.
All offers of finance are subject to acceptance by Omni Capital Retail Finance. Utopia Computers Limited accepts no liability in relation to the credit analysis and resulting contractual obligations. Please direct all enquiries in writing to: Omni Capital Retail Finance Limited Oak House, Reeds Cresent, Watford, Hertfordshire, WD24 4QP.
Please keep a copy of the Terms and Conditions as well as your invoice for your records. We advise applicants to keep the documents relating to the financing application.
If any provision of these Terms shall be unlawful, void or for any reason unenforceable, then that provision shall be deemed severable and shall not affect the validity and enforceability of the remaining provisions.
Utopia Computers Limited reserves the right to change these Terms and Conditions at any time.
Utopia Computers is a trading name of Utopia Computers Limited, a company registered in Scotland, SC 210 126. Registered Office: Utopia Computers Limited, 29-31 High Glencairn Street, Kilmarnock, Ayrshire, Scotland, KA1 4AE. Utopia Computers acts as a credit broker and only offers credit products from Omni Capital Retail Finance. Utopia Computers Limited, Deko and Omni Capital Retail Finance Limited are authorised and regulated by the Financial Conduct Authority. Credit provided subject to age and status.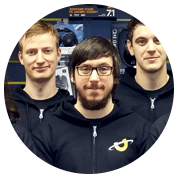 The world's longest tech warranty. As standard.
Our systems ship with our famous 10 Years limited warranty as standard. That's 21 months parts cover, 10 years of free labour and a lifetime of free technical support.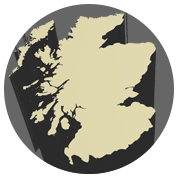 Expert craftsmanship.
Legendary support.
With the most advanced systems in the world, comes world-class multi-award winning engineering and support from our in-house team of experts in Kilmarnock, Scotland.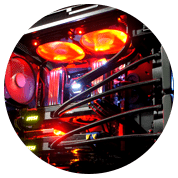 Uncompromising quality
and attention to detail.
Our systems are built with only the highest grade, hand-picked components and rigorously stress tested for up to 72 hours to ensure maximium performance & reliability.