RTX. It's On.
Get the ultimate Phantom Liberty experience with
GeForce RTX 40 Series
Get your PC ready for Phantom Liberty, a new spy-thriller adventure for Cyberpunk 2077, enhanced with full ray tracing for the most immersive graphics and DLSS 3 for unmatched performance. Return as cyber-enhanced mercenary V and embark on a high-stakes mission of espionage and intrigue to save the NUSA President. In the dangerous district of Dogtown, you must forge alliances within a web of shattered loyalties and sinister political machinations. Do you and your system have what it takes to survive?


Buy now
Upgrade Your Performance
Play Phantom Liberty with Full Ray Tracing and DLSS 3.5 on GeForce RTX 40 Series
Full Ray Tracing
Crank Ray Tracing up to Overdrive
Experience Phantom Liberty with full ray tracing, also known as path tracing, for the most immersive experience powered by GeForce RTX 40 Series. Full ray tracing realistically simulates all the properties of light from an unlimited number of emissive sources, delivering physically correct shadows, reflections, and global illumination on all objects.
Max FPS. Max Quality. Powered by AI.
DLSS is a revolutionary breakthrough in AI graphics that multiplies performance. Powered by the new fourth-gen Tensor Cores and Optical Flow Accelerator on GeForce RTX 40 Series GPUs, DLSS 3 uses AI to create additional frames and improve image quality.
Get Your PC Ready with GeForce RTX 40 Series
Equip yourself for the most challenging gaming with GeForce
Ballista
Super-stylish, tonnes of customisation and jaw-dropping performance.
 Selection of Gaming ATX cases
 Up to AMD Ryzen 9 or Intel i9 CPUs
 Up to 128GB DDR5
 Up to 4TB NVMe SSD + 8TB HDD
Up to 24GB NVIDIA RTX 4090
Typically ships in 7 working days
 Many more configurations available
From £1073 or £39.58 p/month
Chroma
Colourful, customisable high performance gaming PC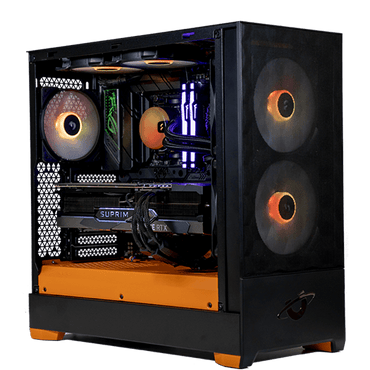 Selection of Gaming ATX cases
 Up to AMD Ryzen 9 or Intel i9 CPUs
 Up to 128GB DDR5
 Up to 4TB NVMe SSD + 8TB HDD
Up to 24GB NVIDIA RTX 4090
Typically ships in 7 working days
 Many more configurations available
From £1063 or £39.21 p/month
Renegade
Extreme Fully Water-cooled Gaming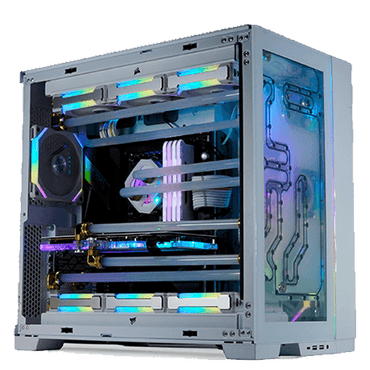 Lian-Li O11 Dynamic EVO
 Water-Cooled AMD Ryzen 9 or Intel i9 CPUs
 Up to 128GB RGB DDR5
 Up to 4TB NVMe SSD + 8TB HDD
Water-Cooled 24GB NVIDIA RTX

 4090
Typically ships in 14 working days
 Many more configurations available
From £4894 or £180.49 p/month
GeForce RTX 40 Series Laptops
Haze-16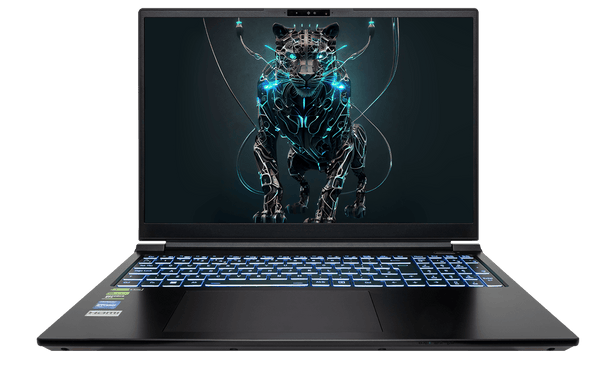 Next Gen Gaming & Content Creation Workhorse
359.5mm x 273mm x 19.9mm (W x D x H), 2.7kg
16" 2560x1600, 240Hz, 100% sRGB, 16:10
Intel Core i9-13900H - 14 Cores, 20 Threads
Up to 2x32GB 4800MHz DDR5
Up to NVIDIA RTX 4070 8GB
2 x NVMe SSD
Thunderbolt 4
WiFi 6E, Bluetooth 5.3 & 2.5Gb Ethernet
Single Zone RGB Keyboard
73Wh Battery
Windows 11
Many more configurations available
From £1524 or £46.07 p/month
Prodigy-16
The Compact Desktop Replacement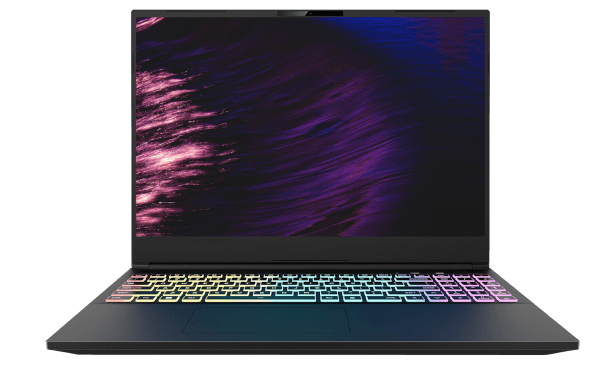 Top Tier Gaming & Content Creation Workhorse
358.44mm x 266.80mm x 26mm (W x D x H), 2.4kg
IPS 16", 2560x1600, 240Hz, 100% sRGB, 16:10
Intel Core i9-13900HX - 24 Cores, 32 Threads
Up to 2x32GB 4800MHz DDR5
Up to NVIDIA RTX 4090 16GB
2 x NVMe SSD
Thunderbolt 4
WiFi 6E, Bluetooth 5.3 & 2.5Gb Ethernet
Four Zone RGB Keyboard
99Wh Battery
Windows 11
Many more configurations available
From £1723 or £52.08 p/month
Stratos-17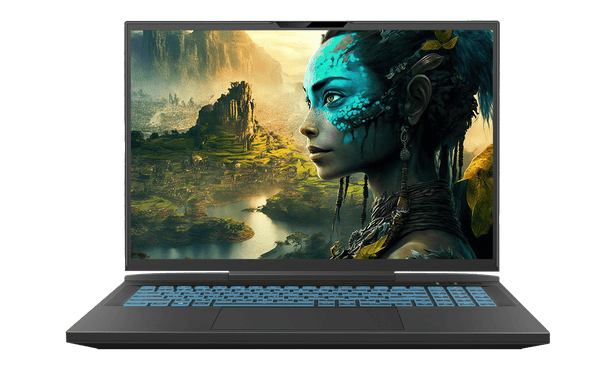 Top Tier Gaming & Content Creation Workhorse
383.5mm x 272.35mm x 27.35mm (W x D x H), 2.6kg
IPS 17", 2560x1600, 240Hz, 100% sRGB, 16:10
Intel Core i9-13900HX - 24 Cores, 32 Threads
Up to 2x32GB 4800MHz DDR5
Up to NVIDIA RTX 4090 16GB
2 x NVMe SSD
Thunderbolt 4
WiFi 6E, Bluetooth 5.3 & 2.5Gb Ethernet
Four Zone RGB Keyboard
99Wh Battery
Windows 11
Many more configurations available
From £1777 or £53.71 p/month
GeForce RTX 40 Series GPUs