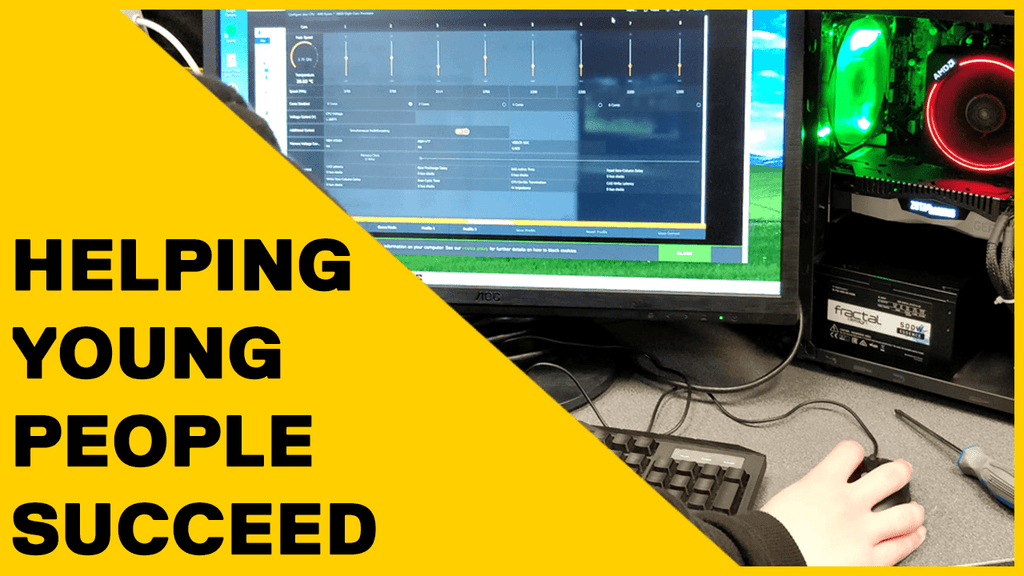 Utopia's Commitment to Supporting Young People: Recognized with Young Persons Guarantee Award

Craig Hume - MD @ Utopia
Published -
I once read a quote that said, "Coaching is about helping young people have a chance to succeed. There is no more awesome responsibility than that..." It was by Lou Holtz, a famous American Football Player, turned Coach and while his sentiment was aimed at sports coaching, I feel that the same could be said for giving any young person an opportunity to reach their true potential.
I was lucky when I was a kid. Even though my school (pictured above) wasn't the perfect fit, I had parents who supported me and encouraged me to think that anything was possible. In addition, my Dad was a great mentor. A hard-working and driven man, he taught me to respect education but to know that a grade on a piece of paper was not the measure of who I was or the man I would become. Fast forward many (many) years, and I am forever grateful for his lessons, patience, wisdom and belief in my potential.
Sadly, not every kid is as fortunate. Early in my career, I saw that some young students in schools often felt lost or unable to build a vision of what could be possible in their future. They would tell me that there weren't many opportunities due to bad grades and those that had good grades believed they would need to leave our local town if they were ever to find success. I would relate to their sentiment but knew that nothing could be further from the truth. I was a testament to that. So, even before I truly understood my vision for Utopia, I committed that I would do all I can to provide support, experience, and, in many ways, the teachings and confidence my Dad gave me to as many young people as possible.
Over the last decade or so, Utopia has supported local young people. Our innovative work experience programme, which sees students get first-hand experience of all aspects of our business through our mentoring and mock interviews. All of which helps us do what we can to let young people see the potential of what can be achieved. Beyond this, I've seen students that spent time with us go on to accomplish great things in their careers. Then some have chosen Utopia as their career path to grow into outstanding individuals, achieving more than they ever thought possible.
This month Utopia is proud to announce that we have been given recognition for our efforts to support young people by gaining the Young Persons Guarantee award. This award is a joint commitment by Utopia and Developing Young Workforce to provide opportunities for 16-24-year-olds in Scotland through jobs, apprenticeships, training programmes and volunteering.
With the support of local partners, like Developing Young Workforce, East Ayrshire Council and schools and colleges, Utopia will continue to create more employment and experience opportunities for young people looking to forge their path in the technology sector in 2022 beyond.
If you aren't already engaging with young people in your business or would like to learn more about my experiences at Utopia, then get in touch. Let's make 2022 the year of opportunity for young people in our communities.