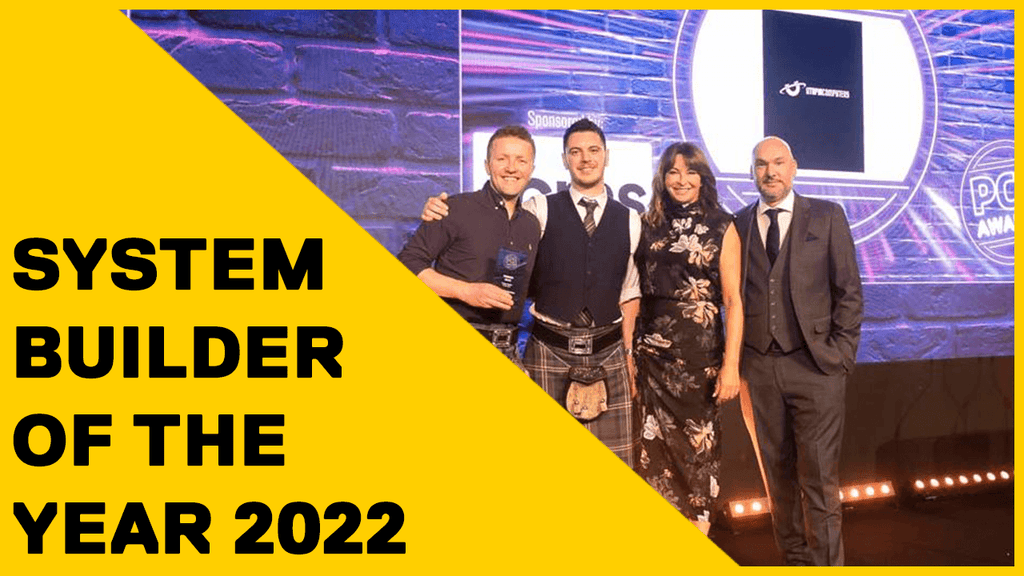 Utopia Computers: The Most Awarded System Builder in the UK - Winning System Builder of the Year at PCR Awards 2022

Craig Hume - MD @ Utopia
Published -
Utopia Computers has been crowned System Builder of the Year at the PCR Awards 2022.
Utopia's Managing Director, Craig Hume, was also highly commended for Tech Guru of the Year at the prestigious awards, organised by PCR magazine publisher BizMedia, which celebrate the best in the UK PC and tech industry.
The PCR Awards honours the most prominent, brightest and innovative tech companies in the UK, including distributors, resellers, retailers, and vendors, with Utopia scooping one of the flagship accolades for the 5th time against some great competition.
After sharing details of our unique and innovative company culture, client testimonials and numbers behind our sales figures for the last 12 months, Utopia was a proud winner of System Builder of the year.
Utopia continues to build its business on the idea of exceeding our customer's expectations by delivering an unbelievably awesome experience to all its customers.
Craig Hume, Managing Director, said:
"The PCR Awards are an important date in the UK tech community calendar. With thousands of companies across the UK building PCs, it is always humbling to be considered for this prestigious award. The fact that we have won it for the 5th time goes very far to show just how talented the team at Utopia are. Their dedication to building the best computers, from gaming to professional workstations and laptops, is second to none. This win makes Utopia the most awarded system builder in the UK.
Aside from the awards ceremony, networking with our industry partners and peers was a great experience. Having spent so long apart, it was great to be back in a room with our community. Hats off to the folks at PCR who organised the whole evening. It was a brilliant event."
Utopia would like to take the opportunity to thank the other finalists for their efforts. It was an absolute honour to compete against you all. The finalist list included:
Utopia Computers
PC Specialist
Target
Box
CyberPower
ChillBlast
Scan
CCL Computers