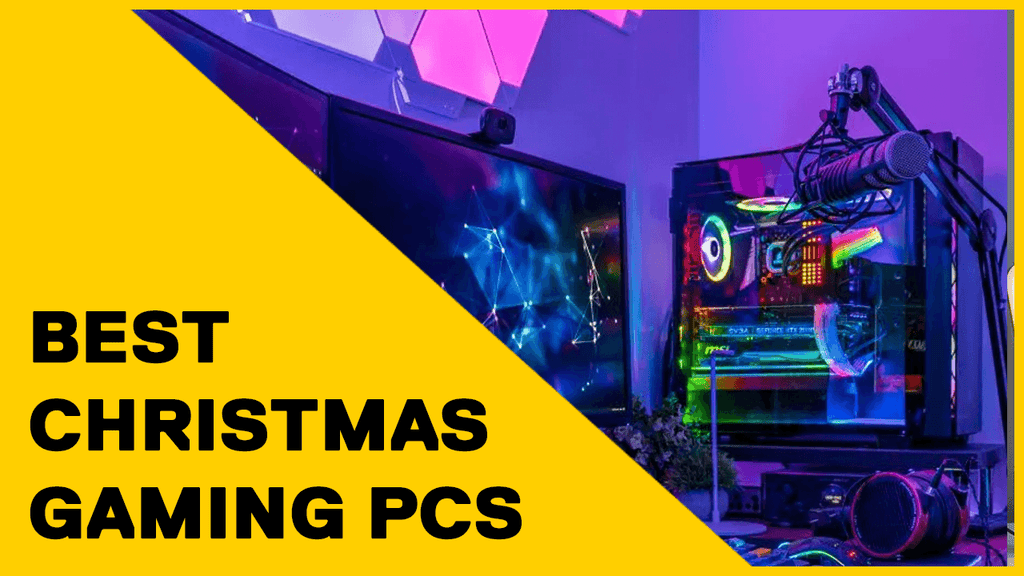 Utopia's Core Series: The Perfect Christmas Gaming PC

Craig Hume - MD @ Utopia
Published -
In today's vast digital landscape, finding the right Christmas Gaming PC is often like seeking the perfect festive gift - challenging yet rewarding. And with the holiday season approaching, isn't it time to consider the best in gaming PCs for the avid gamer in your life?
Utopia Core | Advanced Gaming PC
Proudly presenting the Utopia Core Series of Preconfigured Desktops, where festive brilliance meets gaming perfection. This collection is crafted to ensure each user gets the unbeatable Christmas Gaming PC experience they desire.
Why the Core Series is the best Christmas Gaming PC?
Driven by the spirit of giving and the passion for gaming, our Core Series promises an effortless Christmas Gaming PC selection process without compromising on quality. Say goodbye to overwhelming choices and hello to optimized, reliable performance – the perfect Christmas gift for gamers.
Inside the Core | Advanced 
Meet the Lineup:
Each offering in our lineup is fine-tuned to provide a stellar Christmas Gaming PC experience:
Ready to find your perfect match this Christmas? Shop Now.
Make it Truly Yours This Festive Season:
While our Core Series is curated for gaming perfection, we celebrate the individuality of each user. Dive into our custom options and ensure your Christmas gaming PC stands out in both performance and aesthetics.
Gift with Confidence - Utopia's Promise:
With each purchase from the Core Series, we reaffirm our commitment to your long-term satisfaction. This festive season, gift a product backed by:
Lifetime Tech Support: Our team is always ready to guide, ensuring your tech journey is smooth.
10-Year Labour Warranty: A testament to our belief in the longevity of our products.
2-Year Parts Warranty: Peace of mind with every click and keystroke.
"I bought my son the 'Elite' from Utopia's Core Series for this Christmas, and it's been the best decision. My son loves the look of the PC and the guys at Utopia helped me stick to my budget and made it all very simple." - Pauline Dorrans - Kilmarnock
The Utopia Stamp of perfection
In conclusion, the Utopia Core Series goes beyond being just another desktop lineup. It's our pledge to simplify, support, and uplift your digital experiences, making them perfect for gifting this Christmas - the ultimate Christmas Gaming PC. Dive into a world where curated selections blend with unmatched performance. Welcome to Utopia, where festive dreams come alive.
Don't wait for the Christmas rush. Secure your Utopia Core Series desktop today and experience unparalleled performance and peace of mind with the ultimate Christmas Gaming PC under the tree this year.
Delving Deeper: What Makes the Utopia Core Series Stand Out at Christmas
Unmatched Technical Specifications: Cutting-edge technology is at the heart of the Utopia Core Series. Each component is meticulously selected, from the latest generation processors to top-of-the-line graphics cards. Whether the blazing-fast SSDs ensure quick game load times or the ample RAM facilitates seamless multitasking, the Core Series promises peak performance, all while delivering great value for money.
Immersive Gaming Experience: Each desktop in the Core Series is designed to bring your favourite games to life. Expect unparalleled FPS rates in popular titles, stunning graphics, and the potential for an awe-inspiring VR experience. And for those who dream of a multi-monitor gaming setup? The upper models of the Core Series have you covered.
Sleek Design with a Modern Touch: Beyond raw power, the Core Series boasts a design ethos that marries aesthetics with functionality. From RGB lighting options that sync with your gameplay to compact designs that fit snugly in any space, these PCs are as much a visual treat as they are performance powerhouses.
Stay Cool, Game On: Gaming marathons demand PCs that remain cool under pressure. With the best cooling solutions, the Core Series ensures optimal temperatures, even during the most intense gaming sessions. Plus, with noise-reducing technology, enjoy your games without any distracting sounds.
Leading the Pack: When stacked against competitors, the Utopia Core Series consistently shines. Our dedication to quality components, rigorous testing, and unmatched customer support places us leagues ahead in the gaming PC arena - remember Utopia are 5 times winners of the Best System Builder in the UK! More than any other system builder.
The Festive Advantage: This Christmas, the Core Series comes with exclusive festive offers. Whether it's bundle deals on gaming peripherals, amazing warranties, or limited-time offers, there's no better time to join the Utopia clan.
The Ultimate Christmas Gaming PC Experience: Tailored Just For You
facebook.com/utopiacomputers
If our Core Series got your attention, wait until you explore the zenith of the Christmas Gaming PC realm with our bespoke range of Custom PCs. The lineup – encompassing the Helix, Pandora, Ballista, Chroma, and the exclusively water-cooled Renegade – symbolises the ultimate festive gaming experience.
Every system in this illustrious range is designed keeping the Christmas Gaming PC enthusiast in mind. Whether you're drawn to the Helix's compact dynamism or the Renegade's dominant force, there's a model to transform your festive gaming aspirations into reality.
Yet, the essence of a Christmas Gaming PC isn't just about powerhouse performance; it's about personal flair. Imagine a rig that mirrors the colours of your choice, setting the Yuletide spirit right at your desk. Delve into dynamic lighting options that echo the your mood and the games you are playing this holiday season. And, for an unmistakably personal touch, our laser etching service ensures your Christmas Gaming PC stands out, making it an unparalleled festive masterpiece!
This holiday season, elevate your gaming sessions. Dive into the extraordinary world of Utopia's Christmas Gaming PCs.