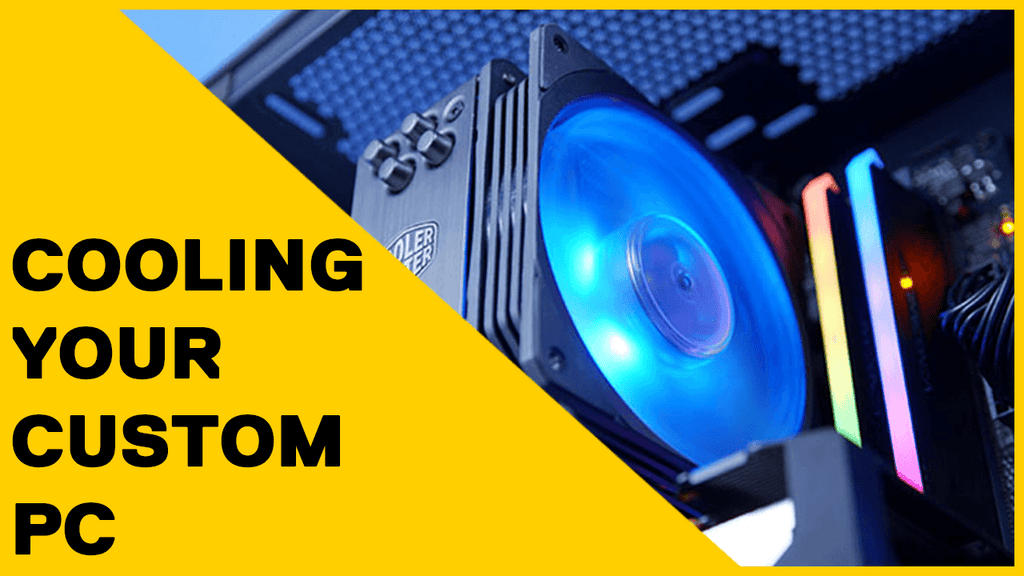 The Importance of Proper Cooling Solutions for High-Performance PCs

Craig Hume - MD @ Utopia
Published -
When building a custom-built desktop computer, it's easy to get caught up in choosing the latest and greatest components. One often overlooked component choice is the cooling solution for your new high-performance PC. Proper cooling is crucial for maintaining the longevity and performance of your custom-built desktop, and it can be the difference between a stable system and one that crashes or overheats. At Utopia, we have chosen the best cooling options for each of our systems on offer on our website, taking away the stress of choosing the right cooling solution, but if you are thinking of building your own, or would just like to learn more, then read on!
Liquid cooling is one of the most effective cooling solutions for a custom-built desktop computer. As the name suggests, this cooling system uses a liquid, typically water or a water-glycol mixture, to transfer heat from the processor and other components. Liquid cooling systems are highly efficient and can reduce the temperature of the processor by as much as 50% compared to basic air coolers. Now, you may be asking yourself why on earth you would want to put water anywhere near your expensive components, I can assure you if you stick to a high-end, recognised brand, then the chances of anything going wrong over the cooler's life are slim to none. Another advantage of liquid coolers is that they take up less space on your motherboard, allowing you to upgrade your RAM or add additional storage easily and making general maintenance more straightforward. What would we recommend for most systems?.. The MSI MAG CORELIQUID C280 is one of Utopia's best-performing all-in-one liquid coolers.
Another option for cooling a custom-built desktop is a high-end air cooling solution. This setup uses large, powerful fans to move air through the case, cooling the components. This can be a more affordable solution than liquid cooling, and if you choose the right cooler, it will also be a quieter solution. Coolers like the Be Quiet! PURE ROCK 2 FX ARGB is a great option for balancing cost, style and performance.
Another important aspect of cooling is the airflow in your computer's case. A case with a good airflow design can help keep internal temperatures low, making it possible to use less powerful cooling solutions. Cases with solid glass fronts look lovely but often compromise cooling. Smaller cases also have fewer options for fan placement, and the component choice needs to be well thought through if you are going to build a well-performing and reliable PC. It's worth keeping this in mind if you are considering either of these options.
In addition to keeping the temperature of your computer down, proper cooling can also help reduce noise levels. High-end air and liquid cooling systems are often designed to be quiet, making them a great choice for custom-built desktop computers that will be used in a home office or other quiet environment. Nobody enjoys sitting beside a loud PC!
So, what's the best cooling solution for you? With so many options available, it can take time to figure out where to start. Luckily, Utopia's expert team are on hand to help you choose the best cooling solution for your specific needs. You can reach out to us over email, live chat or phone, and we can help you choose the best cooling solution for your custom-built desktop computer.
In conclusion, proper cooling is an important aspect of building a high-performance custom-built desktop computer. By choosing the right cooling solution for your system, you can ensure that your PC runs at its best and lasts for years. Whether it's a liquid cooling system, high-end air cooling, or a combination of both, it is important to consider the cooling solution when building a custom-built desktop computer. And if you need help, don't hesitate to contact our experts. They will be happy to help you out.
For the purpose of this blog, I've not mentioned full loop, custom-designed and built liquid cooling solutions. These are an option but require a whole host of other considerations.  I have made a great video on that topic, so if you want to learn more, then you can watch that by following this link…https://youtu.be/qnlA6afIytg