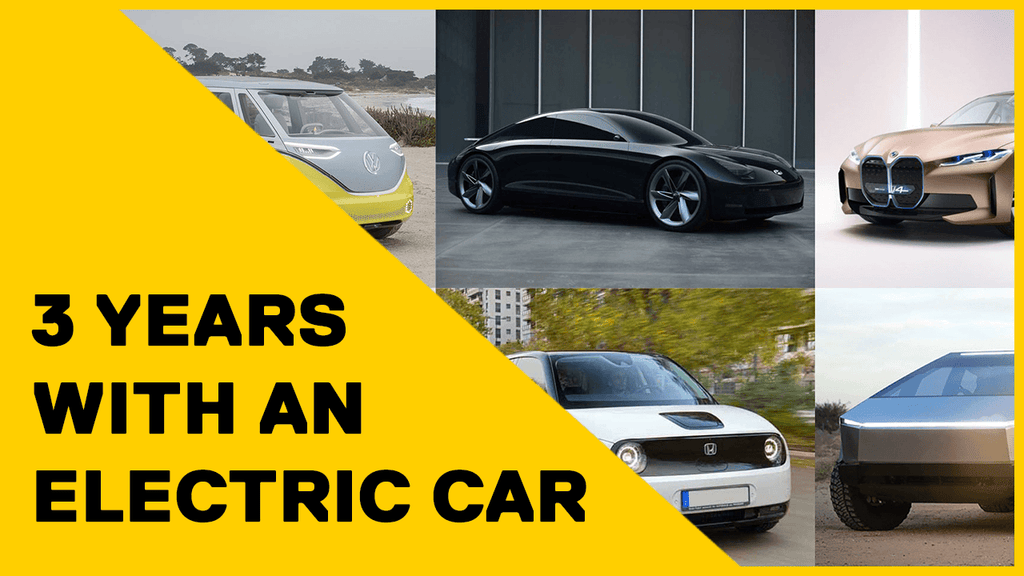 Electric Cars: An ICE Cars Fan's Guide to the Advantages

Craig Hume - MD @ Utopia
Published -
One of the earliest memories of my Dad is spending time with him at the garage he ran. I can still smell the oil and fuel to this day. I loved it and enjoyed that time immensely. As a kid,  listening to him explain how he was repairing or modifying the various cars packed into the place was amazing. Come to think of it; it may be where my enjoyment of modifying and extending the performance of computers came from!
I share this as I want you to know that I came to electric cars as a huge fan of ICE (Internal Combustion Engine) cars. While I never spent much money on my cars, I enjoyed the odd race days and messing around with my cars over the years. Over the last few weeks, I read a lot about why electric cars are doomed, heard stories of families traipsing over fields after their car ran out of power and why drivers are flocking back to ICE cars and thought it would be worth sharing an alternative point of view. One from someone who has been driving electric for three years and now would never return to an ICE car for my family vehicle. 
I made the switch to an electric car for the environment. Hold up, Craig, I hear you shout, "those batteries need to be mined, and the impact on building the car in the first place is huge!". Agreed, the manufacturing process of cars, ICE or electric, has huge impacts on our environment. But as someone who lives in a busy town, I love that electric cars produce zero emissions while driving, which means they're not contributing to air pollution. Seeing the growing number of electric vehicles, including buses, outside my local school means much cleaner air for the kids attending that school…a big win in my book.  Plus, they can be powered by renewable electricity, so you can feel good about reducing your dependence on fossil fuels. At home, I'm fortunate to have solar panels and a battery backup, so in the summer months, the car runs on 100%  renewable energy - which is a great feeling. I've chosen a home tariff that assures me that when my solar has run out, more power is provided by renewables, but I've heard mixed things about how that works in practice, so I'll put a pin in that point for more investigation.
Driving an electric car has also saved me a lot of money. Electric cars require less maintenance than traditional combustion engine cars, which means you'll save on things like oil changes, filters and general maintenance. Plus, electricity is cheaper than petrol, so you'll save money on fuel costs. I'm lucky to be in Scotland, where most on-street charging is free, so besides my trips south of the border, I've paid virtually £0 for 15,000 miles of travel! And if you're lucky enough to live in an area with government incentives or tax breaks for electric cars, you could save even more. And let's not forget about the cost savings to the environment, which is, of course,  priceless.
When I first switched to an electric car, I was a little worried I'd miss the engine's noise and the enjoyment of a manual gearbox, having very seldom driven an automatic. But let me tell you, electric cars are fast, smooth and quiet. They have instant torque, which means they can accelerate faster than most ICE cars. It is very reassuring to know that the power is there to safely move away from busy junctions or overtake stationary vehicles when you have kids in the car. And with advancements in battery technology, electric cars' driving range is improving. My car has a 140-mile real-world range. The latest model of the same car is now over 300. Plus, electric cars are packed with all sorts of cool technology. From advanced navigation systems to automatic updates, electric cars are always on the cutting edge. As someone who enjoys technology, electric cars tick that box too.
Now, on that 140-mile range. At first, you do have range anxiety. For the first few thousand miles, I did find myself wanting to top up whenever it dropped to around 50 miles, but you soon become confident in the car and its ability to predict its remaining range accurately. Add that to using the sat nav and a combination of various apps available to find charging points, and you can easily plot a safe route to your destination. A top tip of mine is to check on the app when the charging point was last used. If it's been days, chances are it's out of order, and you should look for another charge station. This has stopped me from turning up, low on miles and getting stuck, as some electric car drivers have reported. Yes, it would be easier if the range was higher, and I understand that if you do tens of thousands of miles a year, it might not work for you, but for me, even if I only ever had 140 range, I'd still choose electric over ICE for my family's car.
The future of electric cars is looking bright. More and more car manufacturers are starting to release electric models, and the technology is improving. I do not doubt that in the next few years, we'll see even more range, more advanced technology and more affordable prices, as well as an increase in the number of eco-friendly materials used in the manufacturing process.
So there you have it, my personal experience with electric cars and the benefits they offer. I hope I've convinced you to consider making the switch. Of course, everyone has different needs and preferences, but for me, the advantages of electric cars are clear. And even though I still love the sound and smell of a good old-fashioned combustion engine, I can't deny the benefits of electric cars.