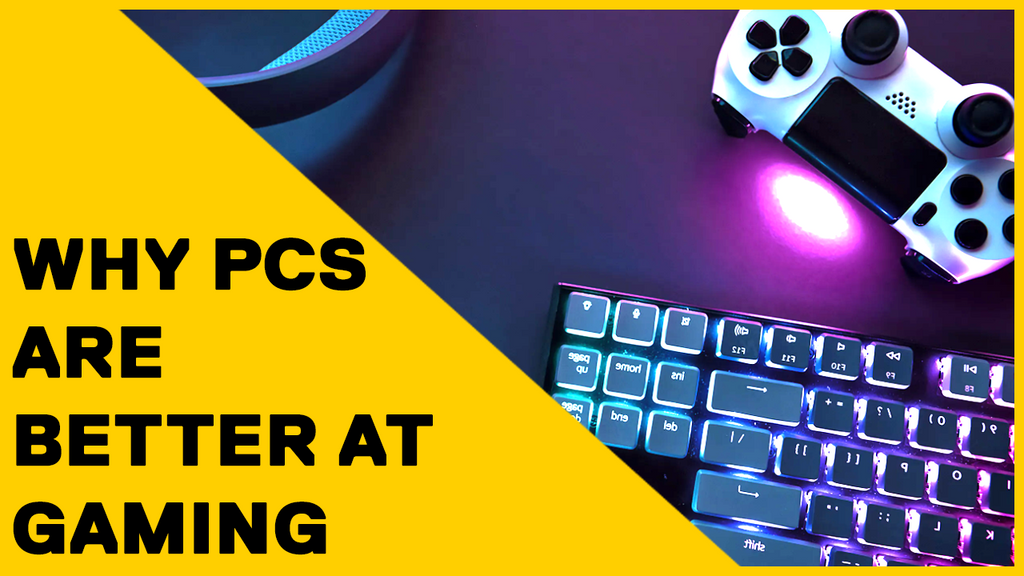 5 Reasons Why PC Gaming is Superior to Console Gaming

Craig Hume - MD @ Utopia
Published -
When it comes to gaming, there are two main options: PC and console. Both have their pros and cons, but there are a few reasons why many people prefer PC gaming over console gaming.
First off, PCs offer more flexibility and customization options. You can easily upgrade the hardware in a PC to improve performance and graphics. This means you can keep using your PC for years without having to buy a new one. On the other hand, consoles have limited options for upgrading hardware and they usually need to be replaced every 5-6 years.
Another advantage of PCs is the wider range of games available. While consoles have some exclusive titles, many games are also available on PC. Plus, the PC gaming community is much larger and more active, which means you have access to a ton of mods and custom content.
One more thing that's great about PCs is that they can be used for more than just gaming. You can use a PC for work, streaming, and browsing the web, among other things. Consoles are primarily designed for gaming and may not have the same level of functionality.
Finally, PCs often have better graphics and performance than consoles. With the ability to upgrade hardware and access to high-end graphics cards, PCs can deliver a more immersive gaming experience.
Overall, while consoles have their own advantages, many people prefer PC gaming because of the flexibility, customization options, wider range of games, multi-functionality, and superior graphics and performance.
---
1 comment
---