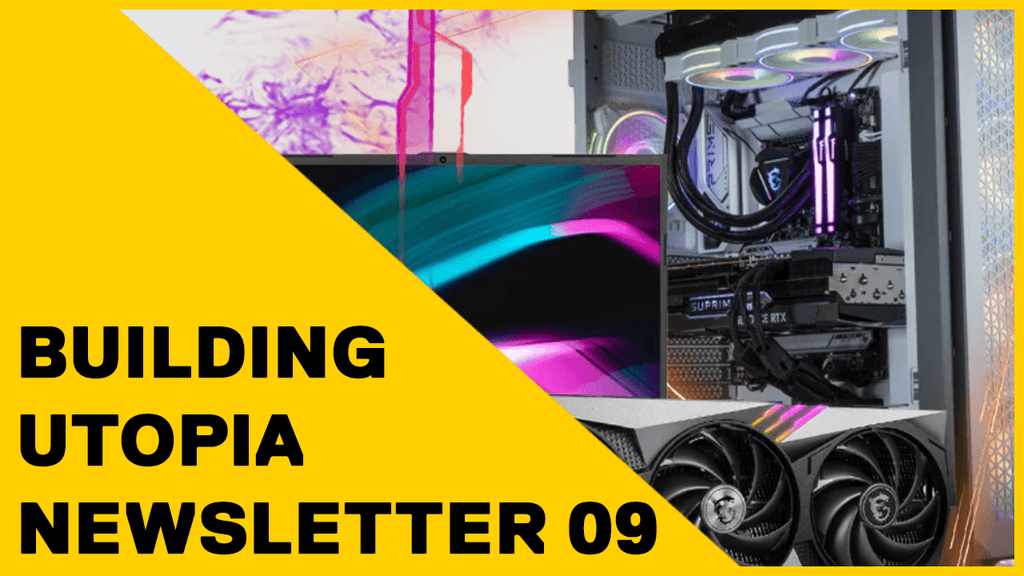 Building Utopia | Weekly Newsletter | Fri, 3 Feb 2023

Craig Hume - MD @ Utopia
Published -
Hey friends,

We often think that to be successful and get ahead, we need to work harder and faster. But sometimes, the key to moving forward more quickly is to slow down and take a step back. That's the idea behind this week's blog post, where I delve into why slowing down can help us go faster in the long run.In the post, I share a personal story, reflecting on the benefits of taking time to recharge.
Whether you're feeling burnt out or simply looking for ways to be more productive and focused, this blog can help inspire you.I'd love to hear your thoughts on the topic! If you have any tips or experiences you'd like to share, please leave a comment on the blog. The team just added the comments feature to our blog, so it would be great to see some on there! 

Best,
Craig
 Tech Highlight of the Week
Utopia Chroma Desktop PC - We officially launched the all-new Chroma this week! Our team has expertly engineered this system from the ground up to be the ultimate desktop computer for those who want serious performance, customisation and future expandability. Check out the YouTube video where I introduce this excellent PC in this link - Chroma Gaming Desktop PC
 We're Playing this week
Our customers! - Call of Duty (in store) - "Massive thanks to Utopia for letting the kids have a go on some proper gaming PCs. Trouble is I think they are all going to want one now!"
| | |
| --- | --- |
| This weeks blog, How Pacing Can Improve Your Performance in Business and in Life (and how I managed to get a new running PB while slowing down!) | |
 From My Bookshelf This Week
"Failing Forward" by John C. Maxwell is a great read for anyone looking to turn their setbacks into stepping stones for success. In this book, John encourages us to look at failure as a valuable opportunity to learn and grow, rather than an end. He reminds us that truly successful people aren't those who never fail, but those who learn from their failures and use those experiences to keep moving forward. The book is packed with helpful strategies and insights for turning failure into success, like embracing it as a normal part of growth, taking lessons from our mistakes, and never giving up in the face of adversity. Overall, it's a must-read for anyone looking to turn their failures into their greatest accomplishments!
 Quote of the week
"Great companies don't hire skilled people and motivate them, they hire already motivated people and inspire them."
- Simon Sinek