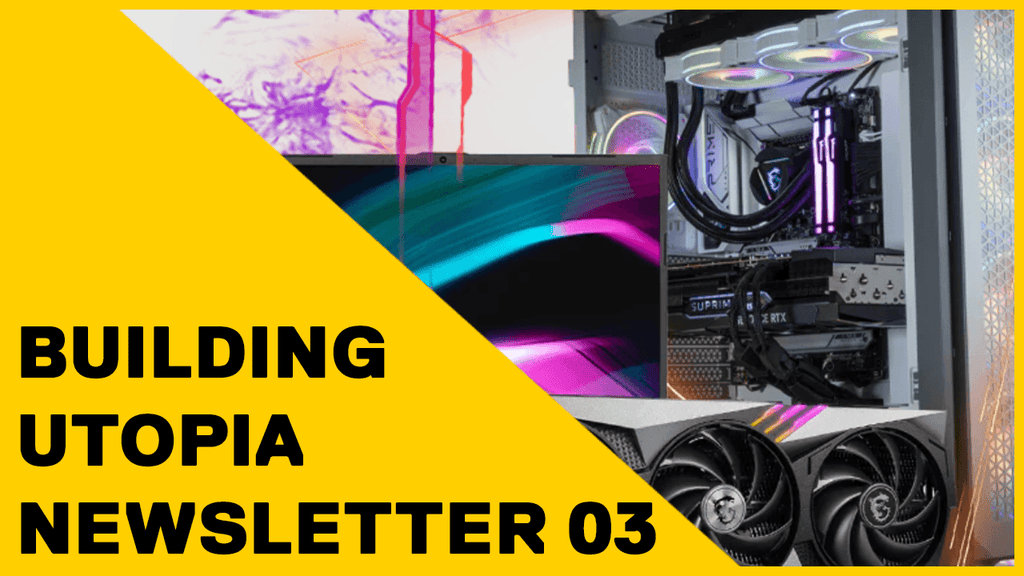 Building Utopia | Weekly Newsletter | 9 Dec 2022

Craig Hume - MD @ Utopia
Published -
Hello friends,
You may have noticed I've been quiet over the last few weeks. Utopia HQ has had Santa's Grotto vibes, with the whole team working like Santa's best Elves to get everything built ready for our customers this Christmas.
I love Christmas at Utopia. There is something very exciting about building Christmas Gaming PCs. Many years ago, when I was a small lad, I was lucky enough to get a PC for Christmas. It was a 486 DX2 running at a whopping 66 MHz, and I loved it. I still remember firing up Wolfenstein 3D on Windows 3.1...yes, I'm that old!
With each system, we dispatch this time of year, my team and I know the importance and magic of turning a PC on for the first time on Christmas Day. With that, I'd like to thank all our customers who have chosen to have a Utopia PC under the tree this year.
Cheers,
Craig - MD @ Utopia
We are still guaranteeing Christmas delivery for another couple of days. Follow the link below to see our selection of gaming PCs.
Learn more
🎮 We're Playing this week
Fortnite - Marc -Trainee Technician at Utopia - "The new chapter was released this week, so I've jumped back into Fortnite. Loving the new graphics update, even if I do play it at lower settings to get high FPS."
📖 From My Bookshelf This Week
$100M Offers - Alex Hormoz - Alex has been taking the Internet by storm in the last year or so. He is a seriously successful entrepreneur, and this book lays out part one of his playbook for running a business. The team and I have been focusing on our foundations recently, and this book came at the perfect time. Having listened to his Audiobook, I decided that there were enough learnings I'd buy the physical book to make notes easily. I love writing in my books, there is something very enjoyable about reading over previously read books and considering notes from a new perspective.
💬 Quote of the week
"Whit's Fur Ye'll No Go By Ye"
It basically means "What's for you will not go by you", as in "What is meant for you by fate won't pass you by". It's a nice wee Scots expression which was told to me by a great man who sadly is no longer with us ❤️