THE POWER OF ONE
"Powered by MSI" label ensures your PC is built by experts using their favourite MSI components for great compatibility and Gaming Experience.
View Our MSI x Utopia Systems
OUR BEST products...
MSI's decades of expertise in designing and creating award winning components has enabled us and our partners to continue to deliver great PC's at every price point.
...installed by the best
SYSTEM integrator
Each Powered by MSI PC is designed and crafted by our award winning team at Utopia with the help of MSI. We collaborated with MSI and cherry picked each component to offer great Gaming performance.
THREE BECOMES ONE
At Utopia we constantly strive for digital perfection this is why we are only offering the Ultimate level of MSI Powered systems ensuring a top quality "POWERED BY MSI" Gaming experience.
What does it mean?
6 MSI ITEMS: [ Motherboard + VGA ] + SSD + PSU + CASE + Liquid Cooling
BETTER TOGETHER
Choosing a POWERED BY MSI PC guarantee's you the best compatibility between all component. You are not a handyman? No need to worry about size, capacity, socket, standards, POWERED BY MSI PC's provide you a plug and play solution so you can GAME or WORK mindfree.
ONE TO RULE THEM ALL
With our new unified software MSI CENTER, monitor and control all your PC functions in a blink of an eye. Gaming mode, Cooling, Lighting, Performance, Drivers update, Storage and more, all gathered in one place!
>> DOWNLOAD MSI CENTER
FIND YOUR POWERED BY MSI PC
You will find below our "POWERED BY MSI" PCs designed, built and fine tuned by our team at Utopia.
MSI X UTOPIA SYSTEMS
The Quickfire systems below have been engineered by MSI and Utopia to ensure the best performance for your money.
Quickfire-AMD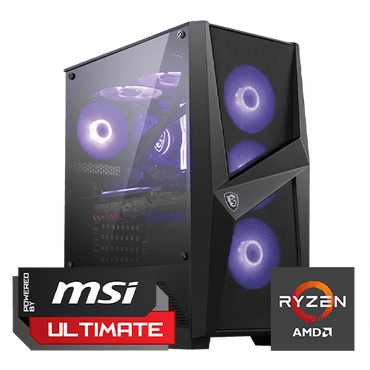 POWERED BY MSI
Selection of MSI Gaming ATX Cases
 Up to AMD Ryzen 9 5950X
 Up to 64GB DDR4 3200Mhz
 Up to 2TB NVMe + 8TB HDD
Up to MSI NVIDIA RTX 3080Ti
 Many more configurations available
From £1235 or £37.34 p/month
Quickfire-Z690
MSI x Utopia Intel Z690 Edition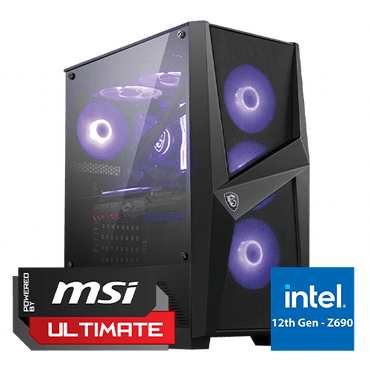 POWERED BY MSI
 Selection of MSI Gaming ATX Cases
 Up to Intel Core i9 12900K

 Up to 64GB DDR5 5600Mhz
 Up to 2TB NVMe + 8TB HDD
Up to MSI NVIDIA RTX 3080Ti 
 Many more configurations available
From £1377 or £41.63 p/month